Initially, when smartphones provided users with a front and rear camera, a lot of things have changed! And Selfie was born! According to wikipedia, Selfie is a photo taken from front camera of the smartphone. We all love taking selfies and posting on our Facebook, Twitter, Instagram or other social media sites. This basically allows us to click cute pictures with no external help. Looking for Good Selfie Captions that can be used with your selfie pictures?
In the Beginning, selfie wasn't an even a word. But after it came, Selfie became Word of Year 2013 award.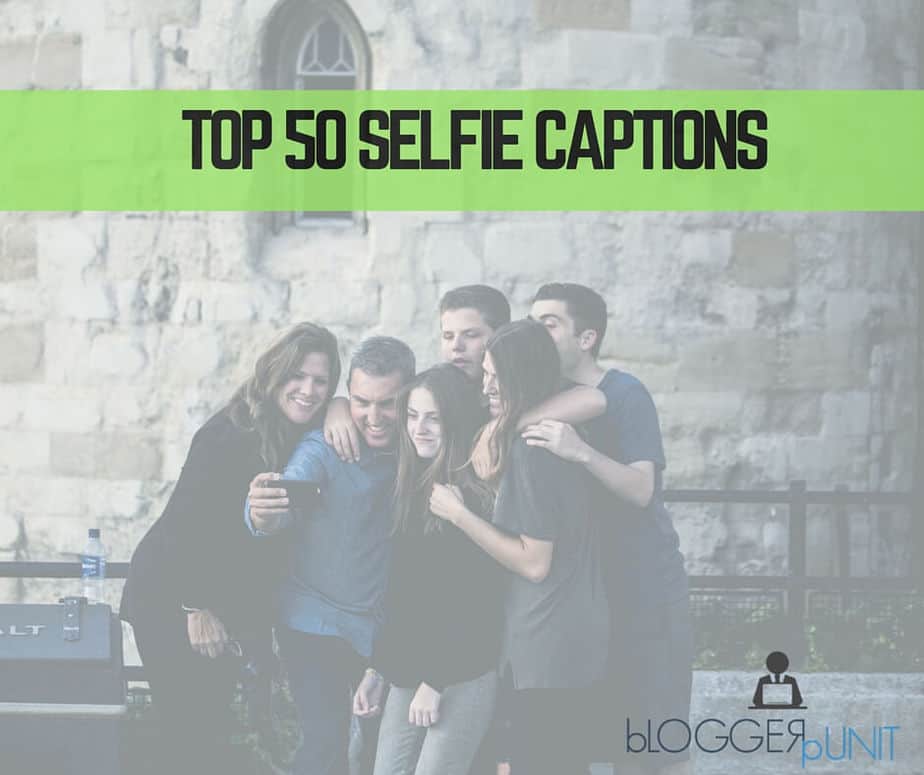 Selfie Captions for Good Selfie Pictures:
That Weird Selfie Face!
Selfie Time!
Selfie Sunday!
But first, let me take a selfie.
Real men don't take selfies
My Selfie never bothered me anyway.
Talk to the fist, because the face is pissed!
Don't cry because it's over, smile because it happened!
Why so serious?
OMG, look at my selfie
I woke up like this
Posing selfie just for the pic
What have i become.
Wish you were here
Getting my pose on!
On my way home, thought I should take a selfie!
Happy wala selfie
Selfie before work
After work selfie
Be a more of you, less of them.
Smile a little more, regret a little less.
Clever as a devil, twice as pretty.
Grow through what you go through.
Self love is the best love.
Why you chase when I am the catch.
Escape the ordinary.
Mon tre'sor.
Sun shine on my head.
Let it hurt and then let it go.
Don't be eye candy, be Soul Food.
Salty BUT Sweet.
Own who you are!
FRI-NALLY!
Choose Yourself
Do ya thing B!
I am Prada. You are NADA
Eyes are never Quiet
Confidence Level: Selfie with no Filter.
Saturdaze!
I always bring my Slay game.
Less Perfection, more Authenticity.
Make them stop and Stare.
Life Happens, Coffee Helps.
Songs live longer than kingdoms.
NamaSlay
These are the days to live for.
Also check: Top 50 Instagram Captions 
GOOD SELFIE CAPTIONS:
After Gym Selfie
Selfie queen
Selfie King
I love Selfies
Selfie Mode ON!
Holidays at-last
My outfit for today
Yesterday's outfit
Duck face fail
Morning Guys!
Best.Selfie.Ever
The face is a picture of the mind with the eyes as its interpreter.
Keep the Smile On!
Peace beings with a smile
What do you think of the view?
Pizza selfie
Beauty is power; a smile is it's sword
Chilling like a villain
Never looked so good
Girls be like, I love my hair in this pic
Funny me
When was the last time I was cute?
WARNING: You may fall in love with my face
'Just fit in' is not my style. I was born to stand out.
Toronto for life
This is how I look taking a selfie

A mask tells us more than a face

It's not your job to like me, it's mine.

Animal selfies are the best selfies
A selfie a day keeps the friends away
Life is like photography, we develop from negatives!
So These were 50 Good Selfie Captions. Go and use them for your Selfies!
First Selfie ever Taken: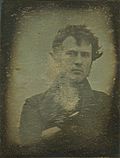 Did you like these captions? Do Share it with your friends!
What are your favorite selfie captions or quotes?