After all the work that is done from you end, you might sometimes find it difficult to break it out to the internet in the peak time of application usage especially if you have other works to attend to, which would eventually make you search for better alternatives that can do your job for you.

When in earlier years, the users were reluctantly searching for ways in order to get through to manage both their personal and work lives along with their social media, they had very limited options to do so whereas with the introduction of many Instagram planners applications and software the crowd has it easy now. The applications work in such a way that it is designed specifically for Instagram and offers users the opportunity to automate their posts for a specific time period by co-ordinating that through the platform thereby making sure that the feed gets updated without them having to worry about it and through comparing all the instagram planners, you can find out your perfect one.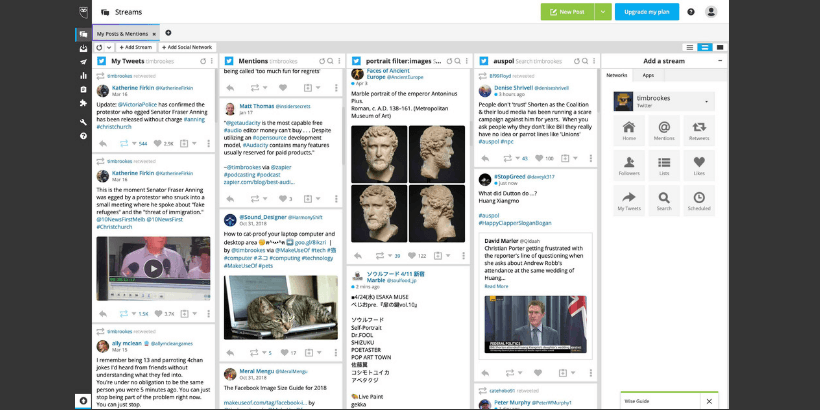 As there is multiple application on the market which can offer you such good services, before getting into the procedure it is only ideal that you get a basic understanding about the applications commonly used for the purpose along with with their features as well as their comparisons.
Outputs generated while comparing all the instagram planners
Preview App:
Preview application is such a planning platform which can be used to plan, design as well as manage your Instagram account through making changed on your Instagram feed, rearranging your posts and its alignments, editing your posts, finding and testing your hashtags for efficiency, checking the common factors, etc.
There are many features that are being put into the application so as to turn it into a one-time stop for all the issues and problems to be handled rather than having to download a different application for each purpose hence saving your time as well as effort being put.
The application offers its customers the chance to upload photos, videos as well as albums on behalf of them and also enables the reposting features in itself as well as helps in providing editing services wherein you can edit and make changes to your contents inside the portal. You can collectively search for a different type of hashtags that are commonly used in the platform and do your thorough research in order to figure out which all hashtags are relevant for your contents and save them adequately so that you wouldn't have to separately search for them again when you want to make use of them.
You can definitely use this application in order to keep a schedule for your upcoming post by simply clicking on the schedule post button and also by carefully assigning a day and a time at which your post will be published automatically by the application through your Instagram account.
As the specifics are system managed you wouldn't have to worry about any sort of human error rising up in between and blindly trust the server to do its job at the selected day and time saving you from all the possible concerns which were build up.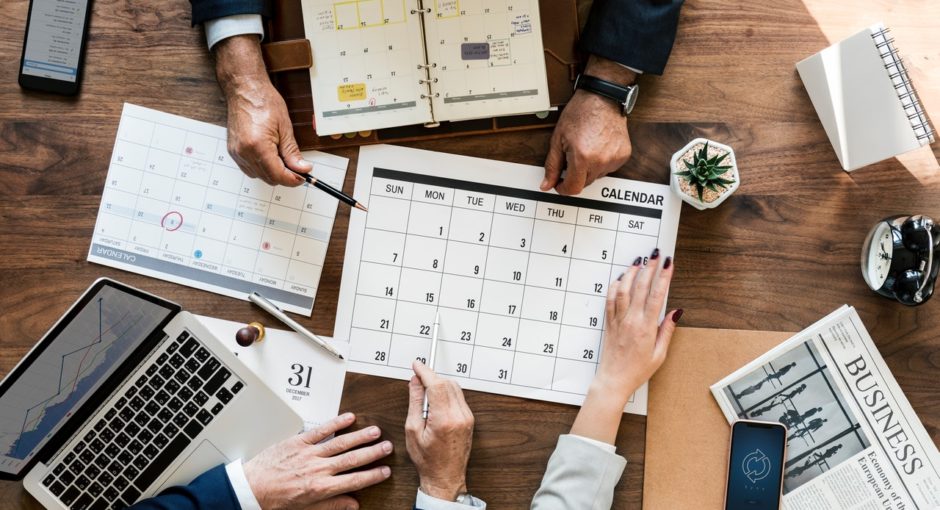 There are various features and plans such as pro as well as premium which offers added benefits such as managing multiple accounts in between the platform to users but some might find difficulty in finding how to alter between more than one account existing at the same time. In order to upload stories you would have to export your files and manually maintain them through the Instagram application in order to publish your stories as the application specifically handles post contents in detail and due to the limitations of Instagram policies, the users have to manually paste the hashtags while the posts are uploaded.

Later app features while comparing all the instagram planners:

The later application is a platform wherein various contents can be scheduled prior to being posted to the Instagram portal and is even proven to be useful not just for Instagram but also in other applications such as Facebook, Pinterest, Twitter, etc.
The application allows its users to plan the Instagram contents prior by just spending a couple of hours in the app to arrange and set aside the schedule for the application to follow for the upcoming month which will definitely be of great help to busy business users in specific.
The free version of the application contains many features that are enough and more useful for any business account holders to make use of, while they are trying to come up with content in order to enhance their crowd and their level of engagement while doing so. You can simply upload your images to the application and then drag then accordingly to the weekly plan and assign certain captions as well as relevant hashtags to go with them along with other important details such as countdown for an event or a product launch.
The feed can be arranged prior to have a preview about how the posts would look once they are auto-posted and the calendar view enables the user to have a perfect understanding of which content will be posted on what date which would ease the from having to worry about their posts. The analytics that is generated through the application gives a rough idea about the course of response of the users which can help the users in creating more unique and diverse content which are interesting to their followers and thereby gain more support from them.
The newly updated version of the application also has enabled the LinkedIn bio feature to be displayed in the plan such that the amount of exposure you get when the user bases are combined will be huge as compared to when done individually and hence gives you a push towards gaining more audience.
Certain users have faced experiences where the image quality once posted automatically degraded from that which was initially uploaded to the application at the time of setting up schedules which makes it difficult for the users to see that the thumbnails of great quality that they have uploaded were not the ones which were used in the original post. This could also lead to their followers being under the impression that much effort or care was not put into, while selecting the atmosphere for the posts and was already brought to the attention of the technical team groups for better updates.
Plann app:
Plann is another application that enables all of its customers to make use of its excellent features in order to draft, make preview as well as edit, design the posts, schedule a post plan and make arrangements for the post all throughout the same application.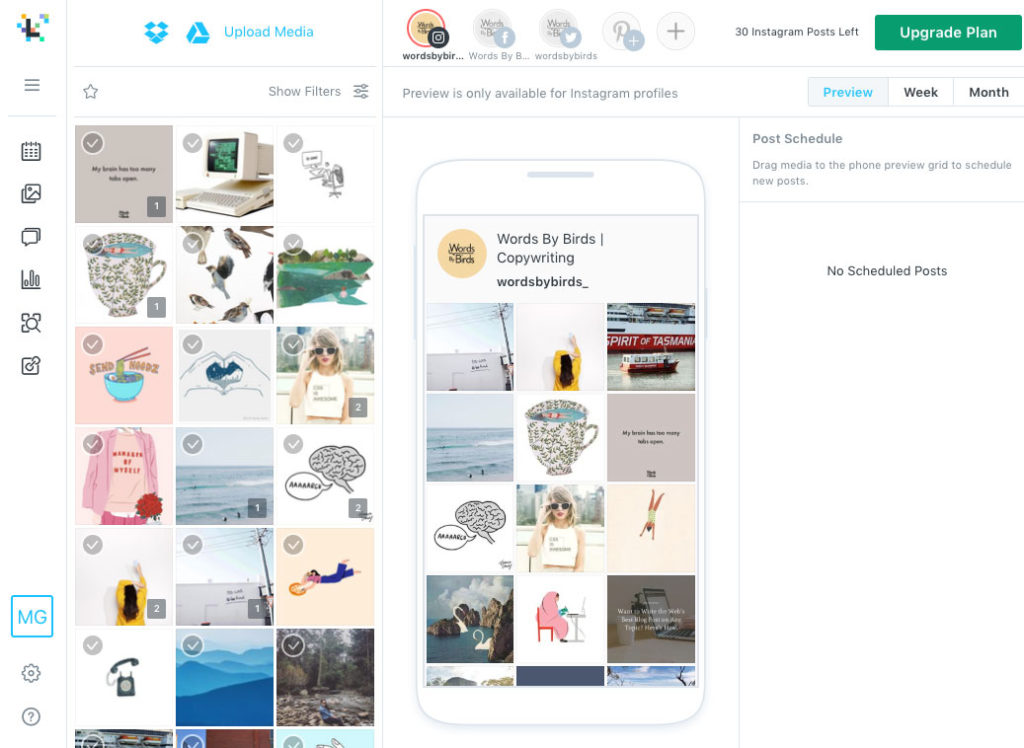 As the application is both supported in iOS as well as Android software bases and is free to be used it enables more uses to come to access the platform in order to have a better Instagram experience which will indeed bring more customers to the portal increasing its exposure.
Once you open the application you will be convinced of the displayed tools which give preference to all tools of importance and allow your content to be taken from the camera directly or from other memory sources of your phone in order to be processed and kept aside for uploading.
There are more than 60 tools which can be used in order to make edits to the pictures and contents used by allowing the filters and other segments to transform your image into a better one and even making sure that you are reminded of the time when the post is scheduled to be dropped.
Multiple Instagram accounts can be managed through this application which gives you enough opportunity to gather all your effort in one place instead of being in a state of confusion as to what could be done about the other accounts you own and even lets you repost the Instagram contents which can be saved from the platform.
Also read about: Instagram reposts
They also allow the existing users to have a glimpse of the premium plan by letting all customers have a go at the free 5-day plan without having an obligation for a subscription and also allows different plans for all kinds of customers.
The application often asks you in often to log in using your credentials in order to make use of any feature that s available in the portal and after a point of time, it gets quite tiring to repeatedly provide your details in the same manner. The application currently doesn't have a feature in order to detect or to suggest any hashtags that can be used in your post and in order to actually post in the portal, like most Instagram approved tools, you have to visit the application to do so.
Hootsuite app:
Hootsuite is one of the scheduling application in association to Instagram which is considered to be world's most widely used platform for social media management as it supports multiple medias such as Facebook, Twitter, Linkedin, Pinterest, Youtube, etc and uses its excellent features in making sure that the processing is done efficiently.
The application offers a free trial to all its customers wherein the users can get to know more about the portal as well as get a taste of how the entire process works and the go for the subscription at $19.99 per month which offers services which are apt for your media management.
As multiple media platforms can be accessed from a single portal, it allows users to collectively manage all their accounts at the same time with a single application instead of having to switch between multiple applications causing discomfort to them as well.
The business providers and users who want a similar type of content to be produced in different platforms by using one content provided can use the excel system available in order to import the data and use it across the platforms in order for your followers to view and to engage in..
For users who are totally new to the managing software options, the providers have added multiple courses as well as training in order for you to go through and understand more about the functionality of the application without having to separately browse for the same to find the right content.
Wherever the quality matters along with large batches of platforms of media are involved this application helps in being a common denominator in order to provide features that can be effectively used in order to bring about good and excellent results regarding your social media.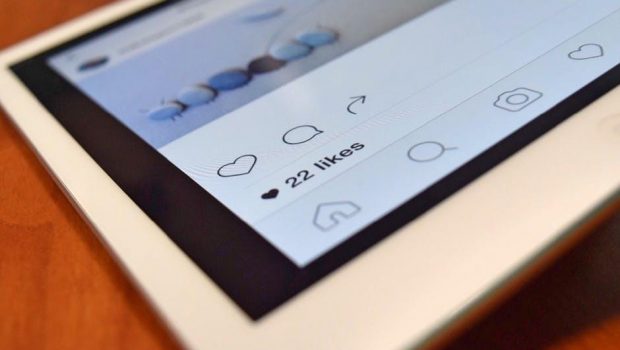 Within the pass of time, many users found that the functionality of the platform can be made better and that it is indeed better to make use of the individual platform in order to personalize the contents that are being regulated in each portal which would again give the users a new post to look forward to.
Many features like adding multiple images to a post or using a specific style post in limited only to the media portal and even the reporting mechanism are at times limited wherein users have had to make use of different applications in order to get accurate responses.
More options to look at while comparing all the instagram planners
Buffer app:
Buffer is an application which also stands out as a very commonly used medium for most brands and businesses in order to manage their social media accounts by preplanning and scheduling your content, analyzing results as well as engaging your users via the posts that you produce.
This particular application offers a free trial that can be used by customers who want to have a quick check on all the efficient features that are available through the system and also allows you to opt for the premium package which starts at $15 per month for all its users.
The portal helps in generating content which can be planned prior according to specific strategies that can be adapted according to the line of purpose the social media is used for and allows its users to easily schedule the posts by a couple clicks thereby adding ease to the process. For all the users who want to make use of the free trial first, the features of this particular application are available for up to 3 accounts which can be linked and even can be used to set automated messages in return to the responses you might receive.
As the cost is also effective for the plan made which allows users to even manage their posts on an unlimited basis which will definitely act as an advantage gaining more attention from other users who are widely searching for a scheduling application to use for.
The application helps in generating analytics which can be essentially used and kept as a record for when you want to take a look at the level of engagement from your followers and effectively figure out more ways in order to keep your family happy and to give them more lovable contents from your end.
Sometimes the application shows difficulty in the automation of certain Instagram posts which may force the users to eventually go to the Instagram platform directly in order to post the content which will make them question the usability of the said application and its features which are promised. There are many improvements that can be made regarding hashtags too as at certain times hashtags may come out as wrong and may not display correctly as scheduled and poses the difficulty of users having to constantly monitor if the contents are getting auto-updated which will raise a concern.
Planoly app :
The application of planoly is designed in such a way that it is Instagram specific which enables its users to use features to choose contents to be posted and even to schedule and access them as they are getting posted on the application.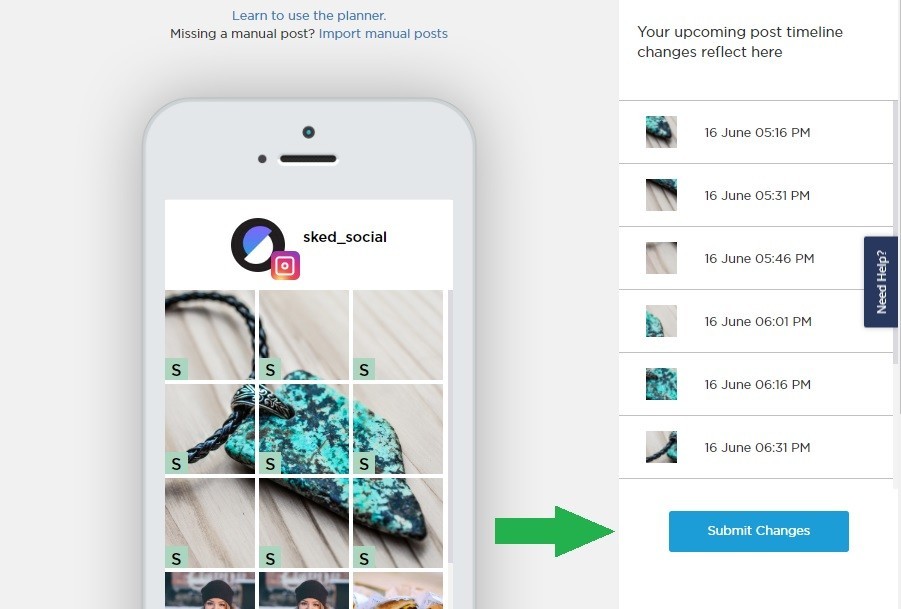 The portal offers about 4 plans which vary from free plan, solo which is for $9 per month, Duo which is for $19 per month, Custom which starts at $19 per month as well which varies its specifics in terms of uploads, users and features that can be specifically used for certain plans.
The posts that you need to schedule can be designed prior and can be collectively separated in order to be accessed easily from the application in order for them to be made use of later for the future posts and therefore can be scheduled accordingly as well.
The application is easy to use for even new users who are not familiar with any social media management application before and is designed in a simple layout which makes it easier for the customers to roam through and explore all their available options on the application before choosing on one.
It also allows its users to make use of this application in order to manage other social media platforms such as Facebook and Pinterest which will make it easier for the users to collectively manage all the popular mediums in a single go without having to put that extra effort. It also provides many services such as post scheduling, comment inbox, share-to-facebook tool, automatic posting of comments, etc which are all added advantages that can be used by the customers in order to get the maximum usage out of the application and its features in the long run.
Some services also make sure to provide analytics in order to view the number in relation to your account but for first-time users, the displayed data might be hard to crack into and might thus cause confusion which can be avoided if a more robust tool is used in the application.
Even though the drag and drop feature is a plus feature that is useful and easy to many users some users found it difficult in order to arrange the feed using the feature and preferred the traditional methods in order to rearrange and fill in the alignment and the total look of the feed.
As Instagram accommodates a very large of the population across its wide platform, in order for you and your business to get the right amount of recognition it is important that you take note of all the essential timings in which your kind of audience will be more prevalent.
Getting to understand this can often help you establish a time schedule for that certain period of time wherein the most active users can be found across Instagram and hence your chances of getting your post noted by more people will eventually come true as well.
With the growing follower family, it is also essential that you make use of such applications and technological advancements in order to gain better experience from the portal as well as to gift your follower family with a good time while on your account. Applications and planners as such will help you to concentrate more on your contents and on your followers without having to worry about when to post the content thereby eliminating one of your worries giving you more freedom in order to look forward to your Instagram family for more advances and success in your account.
You can also get more information on the topics via: Instagram Planners