Instagram is an application that provides a wide variety of options to all its users which helps in engaging them in all the entertaining activities and features which are distributed throughout the platform in order to keep the user's attention at its peak. Of all the features that are available on the platform the users widely use the Instagram post facilities as well as story features in order to keep updating their account with memorable moments as well as other unique contents which they want to share with their Instagram family.
Stories are an added advantage of Instagram which has a life of about 24 hours which also contains a certain images as well as video contents on its own however as they cant be downloaded directly from your Instagram application, you may have to resort to third-party applications in order to access them offline.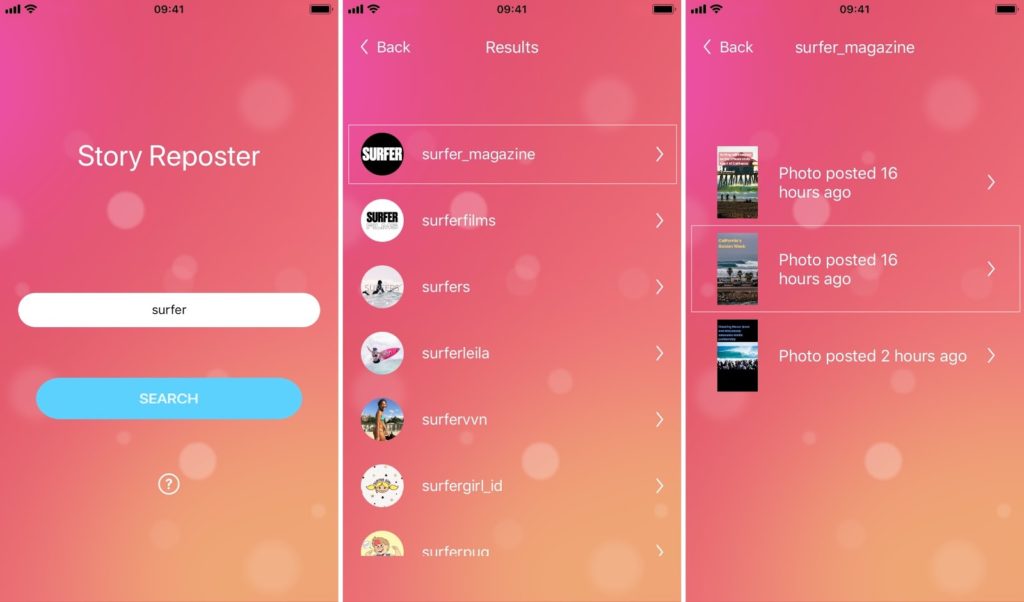 Applications available for Android:
Story Saver for Instagram
application is widely used by all Android users in order to get connected to your Instagram account and then download videos as well image posts from anywhere in Instagram and to repost them using your account details. The application is easy to use and can be relatively used by even new users so as to download all contents related to Instagram and also to repost your desired content on your personal or desired account in order to be viewed by your followers and others.
The link to download the particular application is as follows:
https://play.google.com/store/apps/details?id=com.kimcy929.storysaver&hl=en_IN
FastSave for Instagram
application is introduced to be used by Android as well as iOS users which will enable all its users to download and save Instagram stories from the platform directly to your gallery and also allows it to be reposted on the platform within a matter of some simple steps. The application is free of cost to all its users and is already downloaded by millions of users who use it on a daily basis in order to access quality contents and to move them to their personal phone storage to view or to share it in the future.
The link to download the particular application is as follows:
https://play.google.com/store/apps/details?id=photo.video.instasaveapp&hl=en_US
Story Saver by One Tap labs
particular application is specifically designed for all Android users and allows all of its users to get their hands on all the story contents in Instagram which can be saved directly to your phone gallery. The platform also has a quick save option which helps you do the task without any delay and also enables you to repost it in your account without any further hassle by letting you browse stories from your feed and also to search stories of different users all across the platform.
The link to download the particular application is as follows:
https://play.google.com/store/apps/details?id=storysaverforinstagram.storydownloaderforinstagram&hl=en_IN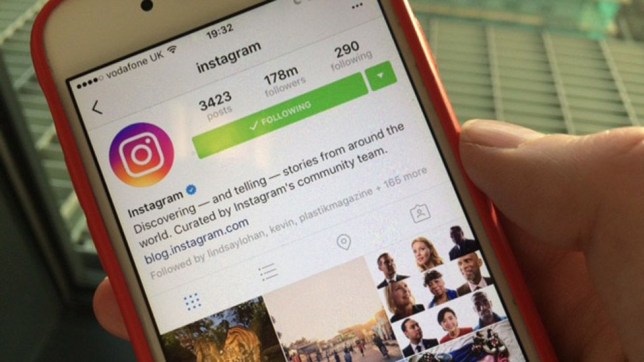 Applications available for iOS:
Repost Story for Instagram
all iOS users this is an application that can come as your savior and then offer you explicit services in order for you to browse through and download all the story as well as post contents that can be directly saved to your gallery for easy access. You can also make use of this particular application in order to download others' profile pictures and can search and access other stories without following the user on the platform thereby maintaining your anonymity throughout and also at the same time, getting to enjoy the variety of contents that can be downloaded.
The link to download the particular application is as follows:
https://apps.apple.com/us/app/repost-story-for-instagram/id1258928655
Insaver- repost for Instagram
the videos and the images in the stories can be easily downloaded by maintaining the proper quality of all the images which allows the users to get content at a fast pace and keep on searching for more. All the users can log in through the application to Instagram directly and then repost the downloaded contents by keeping them raw or even by editing and adding specific effects to them on the go as per desired by the user before posting it on the social platform.
The link to download the particular application is as follows:
https://apps.apple.com/us/app/insaver-repost-for-instagram/id1360052332
How to download Instagram contents on PC?
There are many users who make use of the Instagram application through the desktop wherein they might feel the need to download story contents which are certainly not possible directly on the platform due to the regulations of the portal and hence different methodologies need to be adopted in order to download the Instagram contents. You can make use of online portals such as StoriesIg or even add Chrome IG story extension to your home browser in order to get your hands on this particular added advantage of downloads.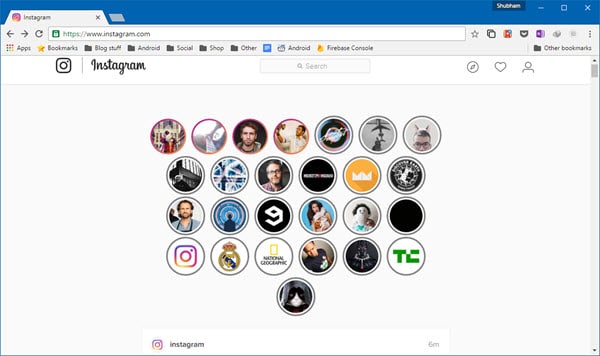 In the case of StoriesIG, you can go to their official website and after the basic setup is done, you can search for the appropriate username of the profile you need to download the story from and then click on the profile image of the account from the list given. Once the account is accessed, you can download the specific desired story that you had eyes on and enjoy the content.
In the case of Chrome IG extensions, you can first download the extensions and add them adequately and furthermore search for the correct user name in the space provided. Once the result appears on the home screen, you can collectively select the account and then click on the download option in order to download the available story from their account.
Another added advantage of such options is that the users aren't aware of the views that are collected when their stories are being watched through such third-party applications and hence they also wouldn't be aware of the fact that you have downloaded their content which hence helps to maintain your identity as anonymous. With a large number of populations craving and searching for newer ways in order to easily get in touch with quality content within a less amount of time and effort, the development and introduction of various other applications are also advancing widely.
Downloading a story may be various reasons such as to rewatch the content even after 24 hours, to keep a memory saved, etc and vary from person to person. By making correct use of all the excellent advancements in technology you can enjoy a lot of advantages which are otherwise not possible.