If you are a frequent user of social media applications like Instagram you would also know that at times, there are issues and errors which you may find difficult to handle on your own and would need help in order to guide through. Most platforms hence offer help services that may contain toll-free numbers, email or chat options which can all be readily used by you in order to get in touch with the help and customer service team who will happily tend to your issues and help you get to the bottom of it.
Instagram also provides an option for you to contact them through the application however the response rate from the team is proven to be very less and hence it is actually proving to be not very useful and hence the question arises as to what to do in cases where you need the application team support.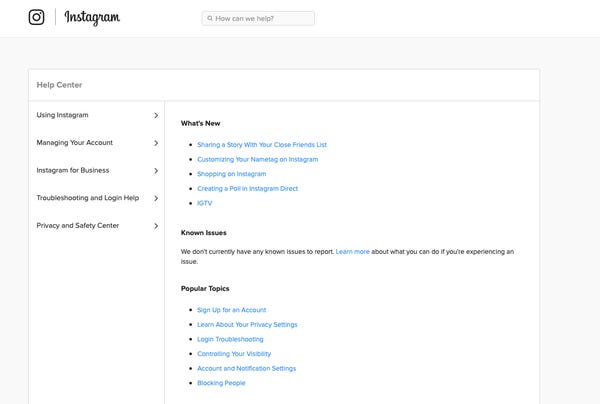 Step 1: Privacy and Safety Center
The one medium which you can access in order to get through to the team is by firstly accessing the help center made available on the application as well as on the browser under the "Need help?" options. This page will open up and give you a display with various drop-down options on the left-hand side of the page and sample questions related to most recurring concerns on the right-hand side.
Some of the options that are displayed on the left include Tips for parents, sharing photos safely, report something, etc wherein each of the options does have certain flowcharts set to them already which enables the users to browse through and select the aptest option for them.
Step 2: Report Something
Among the options that were available on the page in the left-hand corner, you will able to find an option named "Report something" which needs to be selected in order to proceed further to the next guidelines. Once the option is selected the next screen which appears contains a long list of options on its left-hand side such as hacked accounts, impersonation accounts, exposed private information, etc from which the correct option has to be selected before proceeding further.
The right-hand side of the platform contains options such as What's new and known issues if there is any available on the platform. The bottom of the page also contains frequently asked questions which also contains certain options that can be explored by the user as necessary.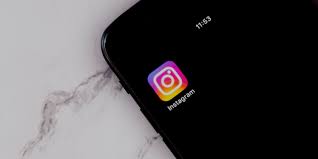 Step 3: Select option
If you believe that your account has been hacked or if your evidence regarding an account is impersonating you, you can select "Hacked Accounts" or "Impersonation Accounts" accordingly. If you have noticed an account being used by someone under the age of 13, use the "Underage Children" option and if you found an account that has exposed a private user's information, you can use the " Exposed Private Information" option.
Any user who is bringing harm to themselves or others can be reported by using the "Self-injury" option and abuse, spam, harassment, etc can be brought to Instagram's attention through the "Abuse & Spam" option. Any concerns which raise alarms against human trafficking can be viewed and managed through the "Exploitation" option and all other concerns which are not at all covered in the above list can be reported by selecting "Other types of reports".
Step 4: Follow guidelines
After selecting the adequate option which can best describe your problem, you can see your page being redirected to a page display wherein the next guidelines will be shown and you can read through them and follow the instructions given in order to have an insight about what to do next. There are chances that you may be asked sufficient questions as well as been requested to complete certain forms having a list of questions that can describe your problem best to the Instagram team.
You can also describe your problems in the empty spaces provided in the forms and add-in as many details you can to the form in order to get a quick fix to the problem at hand and to have answers for the concerns you have been facing regarding the application.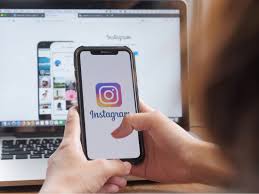 Step 5: What next.
As Instagram does not offer direct help through their helpline it is essential that you use the available alternatives in order to grab ahold of the team's attention so as to get our issue rectified. As Instagram has certain guidelines and policies which are strictly held on to, you can definitely try and report your own account as a last hope, by posting any inappropriate or sensitive content thereby forcing the team to get in touch with you, which also gives you the opportunity in order to give them feedback and to get your issue notified.
After reporting the issue via the application or browser, you can wait for a response for your issue via the account or even through your email, as the team will take sufficient time at times in order to get back in touch with you addressing your issues. It is always crucial to keep a check of your account details and its security, while you have full access to your account as it is highly difficult and time consuming once the account problem gets out of hand and gets to the point where you need help.
You can also follow healthy habits such as setting up a strong password which is combined with special characters as well as uncommonly used in order to increase the safety of your account and also by making sure that all the details of your account are accurate. If you feel like there is an active threat on your account, you can also try enabling two-step authentications which will serve as an extra step of security towards any outside sources which may try and access your account.
Keeping in mind to log out immediately and not to enable save password option while using public or foreign servers is also something which can be kept in mind all throughout.