Although Instagram acts as a huge platform in order for all its users to get engaged in various social activities across the platform such as sharing a picture as well as video content, the level of engagement received from each of its specialized features varies accordingly. Most popular Instagram users know for a fact that rather than communicating with their community via just posts, posting stories is an excellent way of reaching out to the public and also a great way of getting their attention to any forthcoming updates prior, which hence takes us to poll questions ideas for Instagram .
Stories are contents on Instagram which are visible for a time span of about 24 hours after which the contents automatically disappear from the user's feed and get replaced by other newly posted stories from various others across the platform to be viewed and enjoyed. Many people use stories not just for personal means but also for business needs in their Instagram business accounts thereby trying newer methods so as to attract the crowd their product and services hoping to gain more marketing as well from the creative contents being posted on the platform for the world to see and share.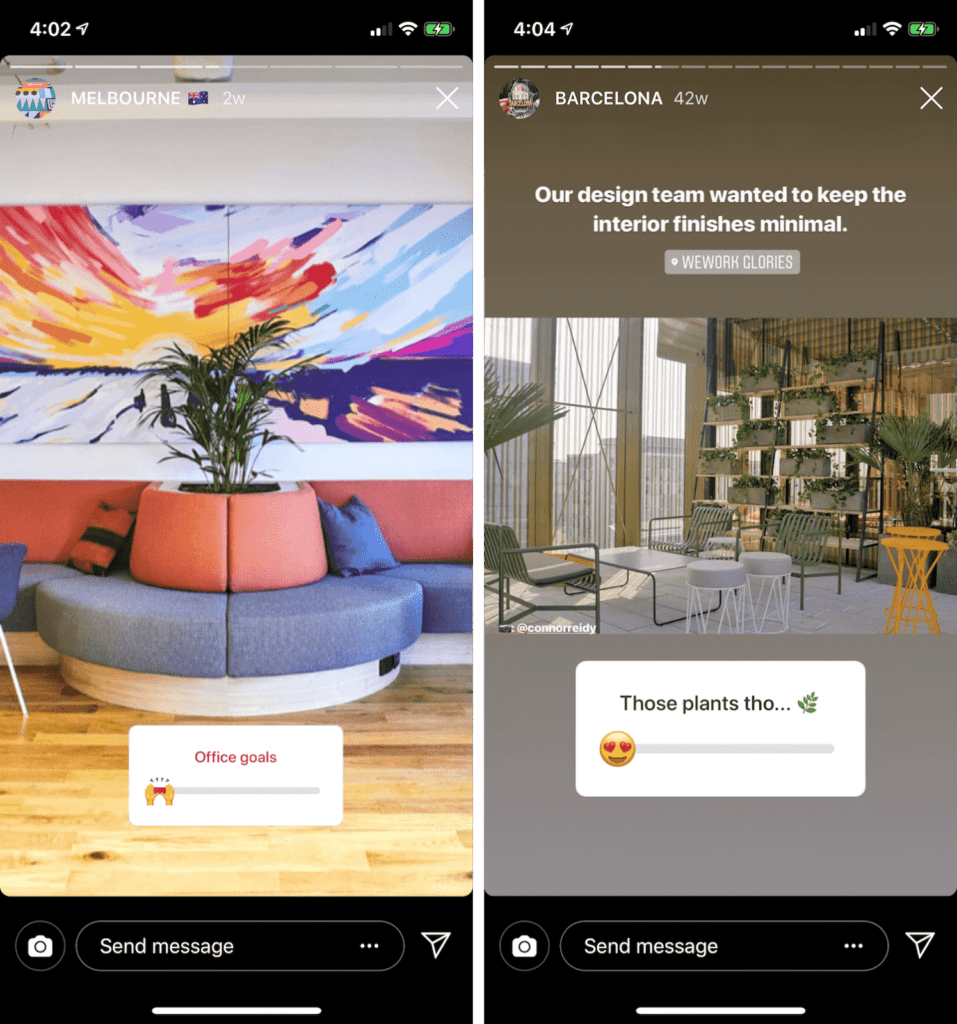 Instead of sticking to the general common routine, you can transform stories into different types of interactive sessions by posting a question poll containing relevant content and details for all your community to participate in and be occupied in the event that you are trying to conduct between you and the viewer family. Questions can be selected by examining the majority type of audience who will be participating in the poll and also by assessing your category and product specifications thereby producing a fun event filled with information exchange in between which will help increase the viewer's enthusiasm to participate as well.
How does poll questions ideas for Instagram work?
Polls are very easy to be set up and when introduced at first didn't have these many fan following as it has gained now as more number of people have come to the realization that they should run more polls in order to get interactive answers and data from the follower family in order to keep them entertained as well. Before setting up a poll setting in your account, you can analyze what kind of question you want to engage your users with which would be quirky as well as simple and comfortable to answer.
You can then click on the story button which is displayed on the top left corner of your Instagram application and then select an appropriate background for your poll or leave it as it is when the poll is being asked depending upon your comfort and mood. Next step is to click on the smiley face shown on the top right corner of the screen and scroll down in order to find an option named poll which should be further selected from the list and upon which you would get a space in order to enter your question and two possible answers along with it.
Possible things to ask for while setting up a poll is as follows:
Yes/ No questions
can definitely ask the viewer to pick an answer from "yes" or " no" and express their opinion about it through the poll. The question may vary from simple questions like " Should we post more food images?" to " Would you prefer video content over image content?".
Emotions
can be asked in such a way that you can get to understand more about their emotional way of expression towards that specific topic resulting in them to pick either "good" or " bad". The questions of this category can vary from simple contents like " playing in the rain?" to more advanced questions like "product launch should be done via Instagram live?". Other possible answers that you can add include:
"Go/No", Postive/Negative","Boon/Bane", "Pro/Con" ,etc.
Preference
polls can also be used to ask questions that would eventually show a person's preference as well. The questions of this type could be " Which color to opt for the body of this product?", "Which do you prefer?" and the answers vary from " Left/Right", " Black/ Black and white", " Coffee/ Tea", etc.
The other basics of a poll:
Once the viewer participates in a poll the response of the people is mostly shown in percentage to the user also giving the user a clear idea that the poll can only be participated once and not more. You as a poll holder can relatively check your response by checking on your story or by clicking the clock button on the top left corner of the screen if the story has expired. This would give you a clear understanding of how many votes you have received on your poll content.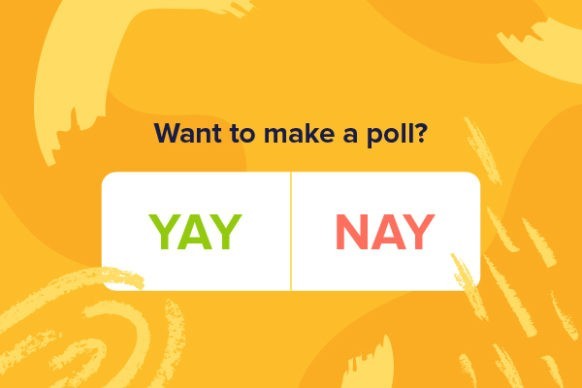 There are also other types of polls where you can use emoji icons to show your hate or love for a particular subject and even type your answers back to the poll setter using the blank space options available.
Also check: Instagram stories
Given below are some of the model question which collectively display how the questions should be phrased in order to increase user engagement:
1.How many hours do you use your phone on a daily basis?
can put the options as "less than 4 hours" or "more than 6 hours" and edit the options accordingly to give your viewers self-realization about their use of electronic gadgets.
2. Which portal is the best for sharing stories on social media?
can put the options as " Instagram/ Facebook" or "Instagram/Whatsapp" and watch the response to get more closure on the subject.
3. Would you live without a phone for a day or an internet connection without a day? Why or why not?
who would chose phone for a day are mostly people who are under the impression that they don't need to depend on somebody else to call for a whole day and use other devices online to access internet whereas people who chose internet connection without a day might be people who would choose to spend time calling their loved ones instead of being online all day.
4. Would you wash your hair alternatively or every day? Why?
you run a business or product service which could use information as such it could be useful for your feedback.
5. Would you go to a party or Netflix and chill? Why?
who chose party would be people who like to enjoy others company and spent the time enjoying whereas the people who stay in like to be by themselves to enjoy a quiet night on their own.
6. What would you prefer when you are upset? "Hug/ Talking"
who would prefer physical affection would choose hugs whereas people who would want some sort of distance and would rather talk about things first would mostly prefer talking.
7. Describe your recent search history with two words.
a fun question to interact with your community in order to understand how unique and quirky their answers would be.
8. Which one do you prefer? "Talking to animals/ Talking to humans"
lovers mostly pick talking to animals.
9. What is your most used word?
the answer could be an expression or a slang or even a curse word that is used mostly by someone in their daily lives on a continuous basis.
10. State your 3 most used sentences.
could be questions or expressions or opinions and the viewer would have to think about it before answering hence giving them an opportunity for self-realization.
11. Whom would you say "I love you" to first without being hesitant or awkward? "Mom/dad".
would often take a moment to pause and think about the moments where they had uttered those words to their parents.
12. When do you eat the most? "When you are hungry/ when you are upset"
is also a question which leads to self-discovery of a person who would upon thinking realize that they were consuming food based on their mood swing/ tantrums.
13. Share one good deed that you have done for a total stranger in short.
the question would result in you finding a lot of good memories and experiences from your followers which makes them relive the moment and make their day better.
14. Which one do you prefer? " Workout in gym/ workout at home".
the question brings out the preference type of workout in people's lives by showing if they would dress up and go to the gym or spent the work out time at home by themselves.
15. Which would you do to more? " Gym/ Zumba"
people who are into workouts which require supervision as well as equipment often make use of the gym whereas people who need neither may pick Zumba in certain cases which again shows the preference among different people.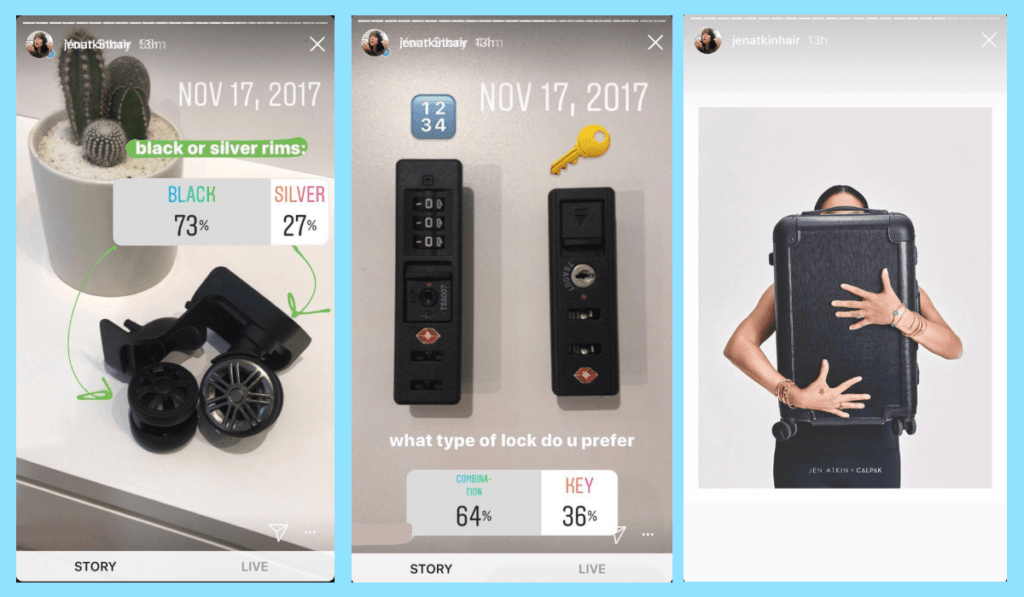 16. Which one would you use first? "Pen/Pencil"
question is another one of the preference realization ones wherein writings in pen cannot be erased whereas writings with a pencil can be erased.
17. Share one compliment that you love to hear from somebody.
would show how they prefer to hear that word of encouragement and would automatically resort to thinking about that somebody they want to hear it from.
18. Which one do you prefer? "Homemade food/ Takeouts".
The preference in this question is whether people would pick effort more or comfort.
19. Who are the best in keeping secrets? "Male besties/ Female besties".
This question would definitely make them cherish or think about that one bestie in life that they can count on to keep their secrets.
20. Mention one technology that still amazes you.
the question would bring out the simple but strangest people of gadgets that your followers can think about and the fun fact is that it changes from person to person.
21. Which one do you prefer?" Read a book/ take a walk"
though both are calming mechanisms the tastes of people vary according to their mood and this response can prove that.
22. One thing you could change about your life if you ever are given a chance now?
will get to hear multiple stories and regrets about how they wish they have changed certain aspects whereas some remain unbothered and say that they wouldn't choose to change a thing and state their reasons for it.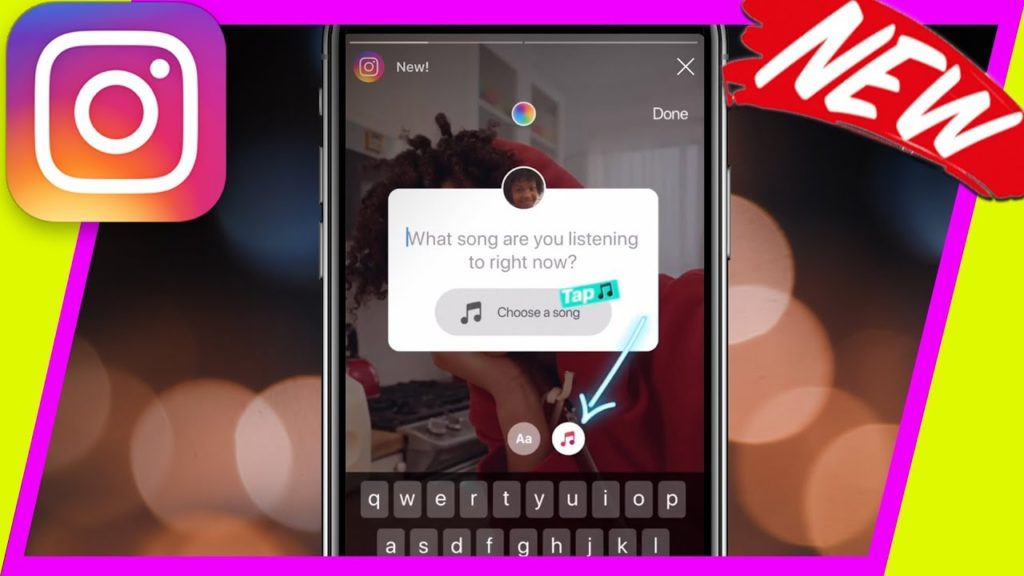 Whether it is a simple question regarding their caffeine intake or serious feedback about a product, the timing of when the poll is published and the apt content posted at the correct place will make a huge difference in the response of the user and thereby affect your poll and its results as well.
Polls as such help in keeping your followers entertained if you are witty enough to come up with better and creative ideas every week so that your community will also make a healthy habit out of expecting and waiting to go through your unique contents once again. You can even ask them for feedback regarding any of your services and make it interesting so that the users will be forced to stop for a second and answer your poll before the story feed quickly turns on to the next story at hand.
The ideas and feedbacks that you receive directly from your followers through such polls can help you understand more about their point of view and perspective and also keep it in mind while designing new products as well as coming up with new services making sure that you accommodate their needs and suggestions as well. Once this is done, your community will be more encouraged to share more honest opinions with you and come up to you with more ideas thereby leading you to gain more traffic in your website through effective use of marketing and also through genuine interaction with your follower family who will take your business to greater heights.
In order to find out more on the topics, do check out: poll ideas